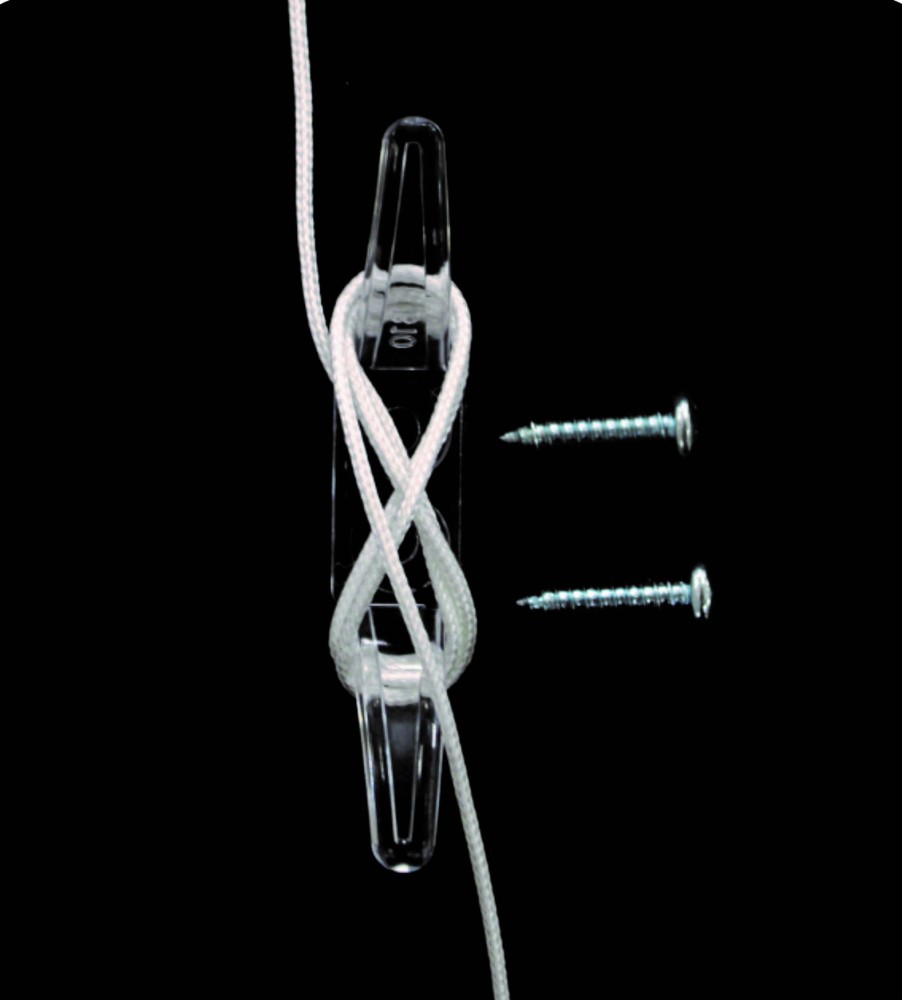 CHILD SAFETY INSTALLATION INSTRUCTIONS
WARRNING – CURTAIN & BLIND CORDS HAVE CAUSED THE DEATH OF YOUNG CHILDREN AND MUST BE INSTALLED SO THAT THEY ARE NOT A STRANGULATION HAZARD. FOLLOW THE INSTALLATION INSTRUCTIONS.
To avoid creating a possible strangulation hazard for children, the corded internal window covering must be installed in such a way that a loose cord cannot form a loop 220mm or longer at a height of less than 1600mm above floor level.
A cord guide may be installed lower that 1600mm above floor level if the cord is sufficiently secured or tensioned to prevent a loop220mm or longer from being formed.
If a cord guide is installed lower than 1600mm above floor level it must be designed to prevent a child from being able to remove the cord.
If a cleat is used to secure the cord, it must be at least 1600mm above floor level because a child is capable of unwinding a cord from a cleat.
Installation:
Pass the cord and/or chain trough the bottom of the cord/chain safe device.
Select the screw appropriate to the surface you are fixing to. (If we have provided you with the screw, it is for installation into the timber. If there is no screw provided, or if the provided screw is not appropriate for the type of surface you wish to install it into, you need to provide your own screw)
Pull down with light tension until cord and/or chain cannot form a loop of 220mm or longer at the height of less than 1600mm above floor level.
Screw cord/chain safe device into place.